And here we go with some recent record releases that you can hear from today on Radio Metal ON.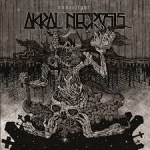 Ancestral – Master Of Fate
Ancillotti – Strike Back
Barbarossa – He Who Walks Alone(Ep)
Beyond Description – The Robotized
Black Alle Lobotomy – Crac In Lapa(Demo)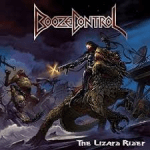 Blind The Eye
Blood Region – Fo All The Fallen Heroes(Ep)
Blutrina – Looney Fuckin' Grind
Booze Control – The Lizard Rider
Born Again – Strike With Power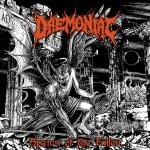 Burnt Out Wreck – Swallow
Chronosphere – Red N Roll
Crimson Dawn – Chronicles Of An Undead Hunter
Cryptic Brood – Brain Eater
Cryptic Realms – Enraptured By Horror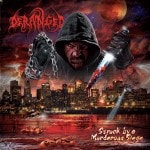 Daemoniac – Spawn Of The Fallen
Dark Phantom – On The Brink Of Terror(Single)
Deja Vu – Ejected
Deranged – Struck By A Murderous Siege
Diabol Boruta – Widziadla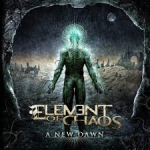 Eczema – Proyecto 3k9
Element Of Chaos – A New Dawn
End My Sorrow – Of Ghostly Echoes
Evilgroove – Cosmosis
False Reality – End Of Eternity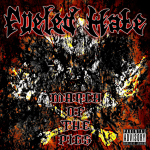 Fankaz – Seities
Fueled Hate – March Of The Pigs
Game Zero – Rise
George Tsalikis – The Sacrifice
Ghost Machinery – Evil Undertow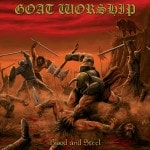 Goatworship – Blood And Steel
Gothic – Demons
Grimlet – Theia
Gutted – Martyr Creation
Habitual Sins – Personal Demons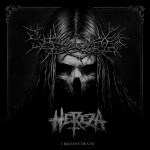 Hate Unbound – Plague
Hereza – I Become Death
Hexenizer – Witches Mentors Cult
Holycide – Annihilate… Then Ask!
Huldr – Tusmoerke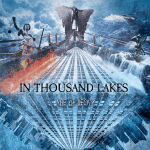 Ichabod Kran – Beyond Eternity
Icy Steel – Through The Ashes
In Thousand Lakes – Age Of Decay
In Vein – Resurrect
In Mourning – Afterglow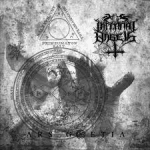 Inexorable – Sea Of Dead Consciousness
Infernal Angels – Ars Goetia
Iron Curtain – Guilty As Charged
J.T. Ripper – Depraved Echoes And Terrifying Horrors
Kreator – Gods Of Violence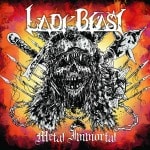 Lady Beast – Metal Immortal
Lanfear – The Code Inherited
Legion – War Beast
Legions Of War – Honour To The Past(Ep)
Lethe – The First Corpse On The Moon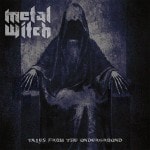 Mangog – Mangog Awakens
Meltdown – Answers
Metal Witch – Tales From The Underground
Morbid Messiah – In The Name Of True Death Metal
Mordastigmata – Hope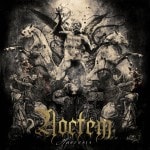 Mustan Kuun Lapset – Saatto
Myrkgrav – Takk Og Farvel; Tida Er Blitt Ei Annen
Nasty Surgeons – Exhumation Requiem
Noctem – Haeresis
Nord – Alpha(Ep)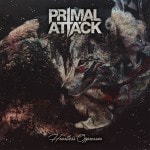 Norunda – Irruption
Primal Attack – Heartless Oppressor
Rajalla – Diktaattori
Ravager – Eradicate … Annihilate … Exterminate …
Rhino – The Law Of Purity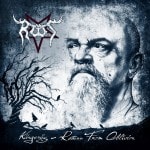 Ritual Lair – Mother Of Misery And All Repugnance (Diabolo Intervale)
Rod Sacred – Submission
Rod1313 – Back From Ashes (Ep)
Root – Kãrgerãs-Return From Oblivion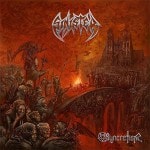 Roxin' Palace – Freaks Of Society
Saccage – Death Crust Satanique
Scarecrow – Exterminators Of The Year 4000
Show Of Bedlam – Transfiguration
Sinatras – Drowned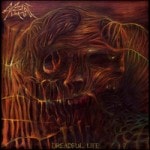 Sinister – Syncretism
Skeletal – Dreadful Life
Slechtvalk – Where Wandering Shadows And Mists Collide
Snakewine – Serpent Kings
Spirit Of Rebellion – A Taste Of Death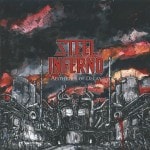 Steel Inferno – Aesthetics Of Decay
Stormage – Dead Of Night
The Embodied – Ravengod
The Unguided – Brotherhood
The Darkhorse – The Carcass Of The Sun Will Sleep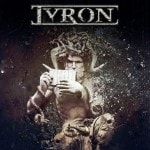 The Parasite Syndicate – The Parasite Syndicate
Tyron – Rebels Shall Conquer
United – Subconscious Endeavor (Ep)
V/A – Chaosphere Recordings Label Sampler-Vol.1 – 2017
V/A – Helldprod Records-Extreme Metal Attack Xiv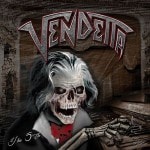 Vendetta – The 5th
Violblast – Conflict
Violent Revolution -State Of Unrest
Vörgus – White Trash Hellraisers
We Saw Worlds Collide – Apeiron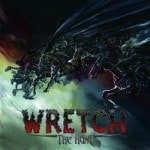 Wretch – The Hunt
Zix – Tides Of The Final War
Obs:
-Records are order by alphabetical order
–The images of the disc covers were chosen with no intention of highlighting anyone in particular, they are only used for the purpose of improving the page visually.